New bespoke solutions
---
New bespoke solutions for Germany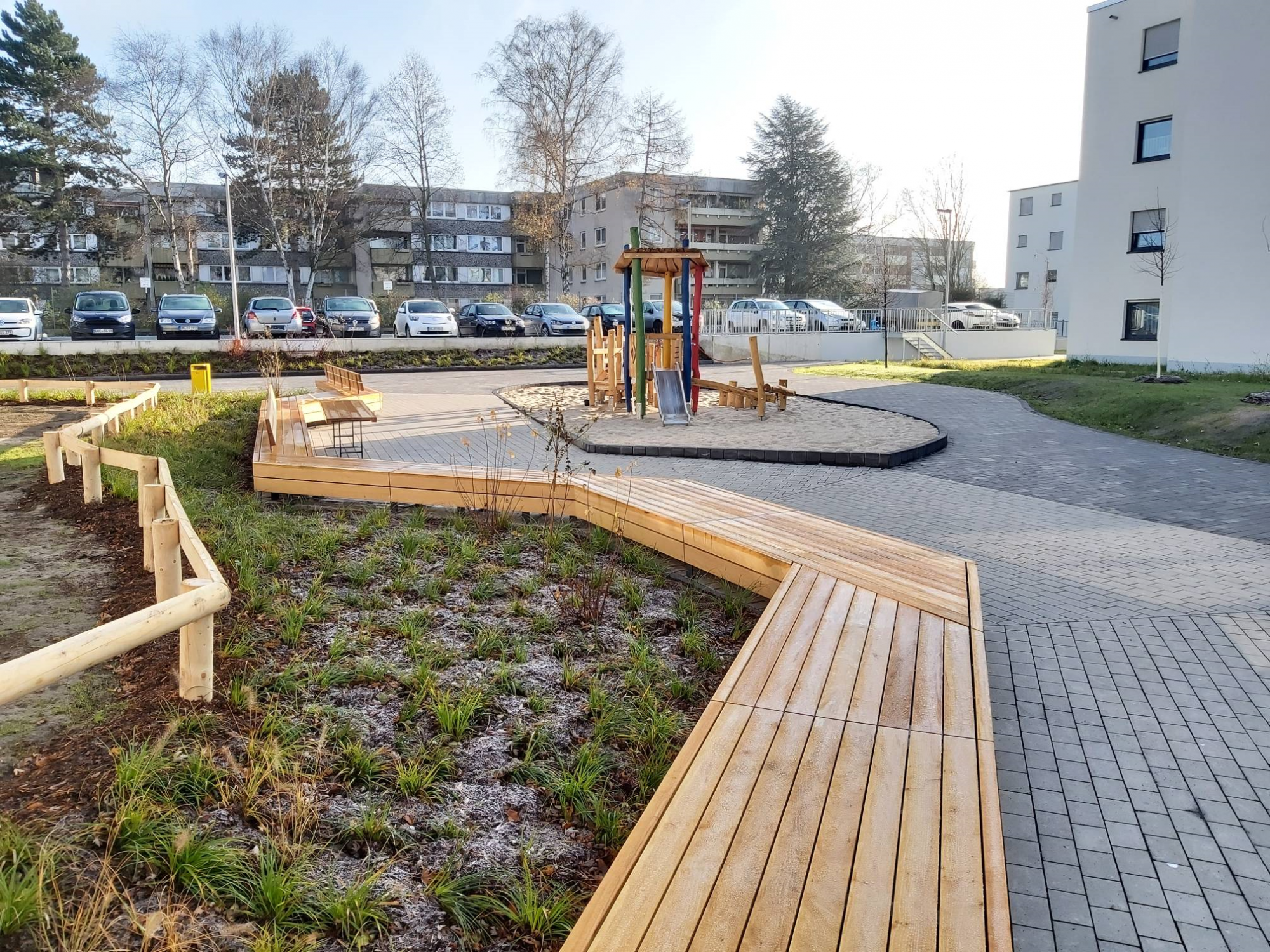 A new seating island winds its way through the Unna district of Königsborn
For the Unna district of Königsborn, the district town has already drawn up the Integrated Action Plan "Unna Königsborn South-East" for 2014. The densely populated district will be strengthened and developed further by modernising and adapting social, building and structural elements to meet future requirements. As part of the "Open Space Design Unna Königsborn South-East" project, the so-called "district place" was built as a measure under the key objective of "Ecological Revitalisation of the District". Part of the multifaceted and multifunctional designed square is a long angled bench, based on our Isola 1700 and 1705 model, with our Linea tables – a chessboard and a morris board were integrated into the table top – which has been designed and manufactured by our team according to customer requirements.
Big Planters for the Neurotter Community School in Ketsch
The children who attend the Neurotter Community School in Ketsch have reason to be happy. Six new Big Planters in the front yard invite them to linger and romp around. So that young and old can enjoy them for a long time, the elements were made of robust larchwood and a hot-dip galvanized and powder-coated steel frame. They were developed and produced regarding the needs for the school.