Heidelberg
---
CUSTOMIZED PROJECT
We accompany designers in every phase of their work, from the idea to the installation through the design and implementation by our advanced technologies and our longstanding experience.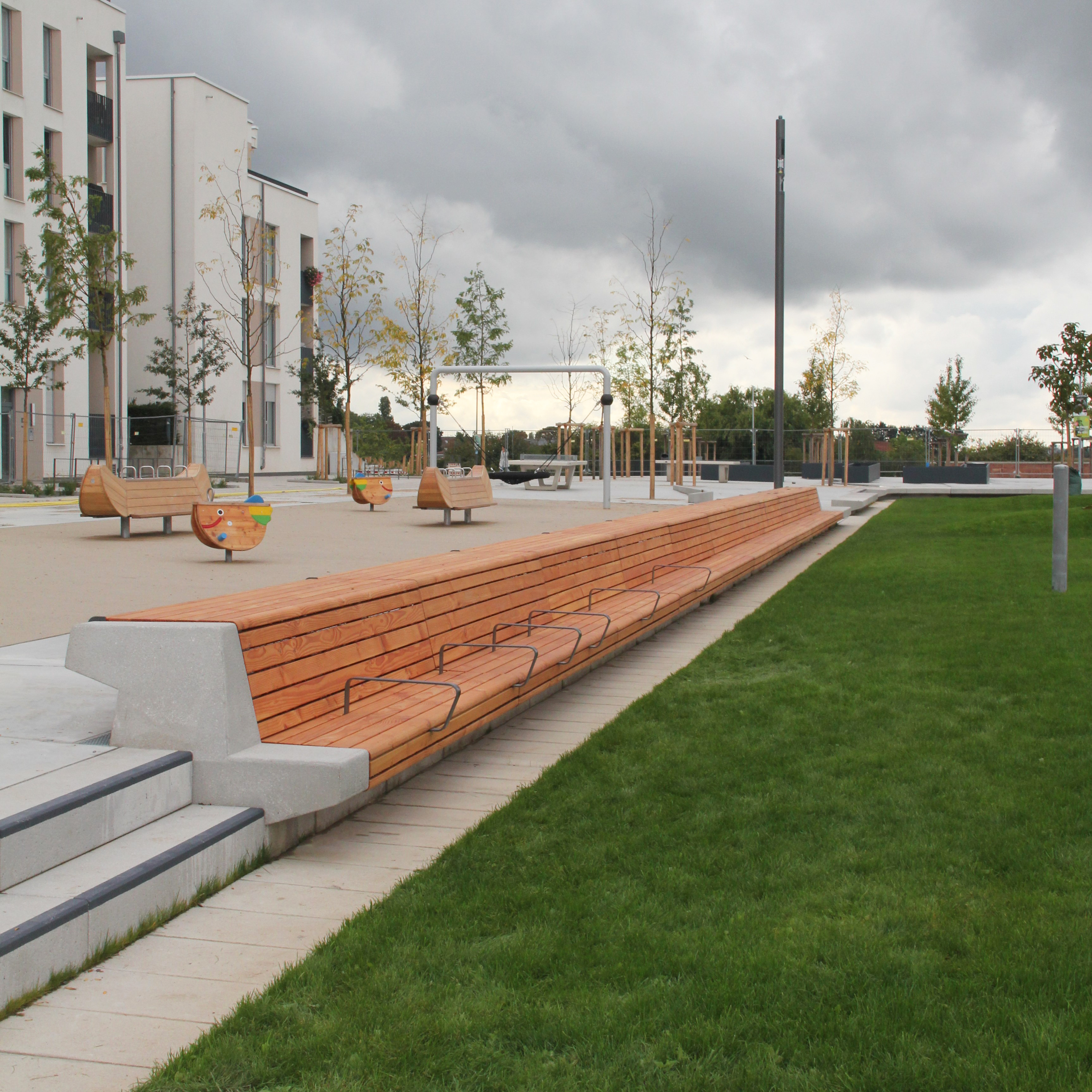 Heidelberg - Pfaffengrund terrace completes the centre
Bahnstadt - the young Heidelberg passive house development - continues to develop with great strides: in 2021, the buildings at the new Stadtentree on Europaplatz grew upwards, the conference centre already shows its contours visibly and the construction of the Kopernikusquartier (opposite the shopping centre) with 200 flats started. The highlight of the Bahnstadt-year 2021 was the opening of the Pfaffengrunder Terrasse, the new square for all ages.
"Places that provide a meeting point fill a neighbourhood with life. Creating these meeting places was important to us from the beginning in order to develop a lively neighbourhood. Anyone who is out and about here in the afternoon or at weekends can see that we have succeeded," says First Mayor Jürgen Odszuck.
The square was equipped with generous seating areas. Concrete elements covered in FSC 100% certified Douglas wood and extending over 15 metres are the main gathering place for residents and visitors. The unusual design now invites people to sit, lie down and linger.