A nice stop at Berlin-Südkreuz station
---
new modular seating furniture invites you to relax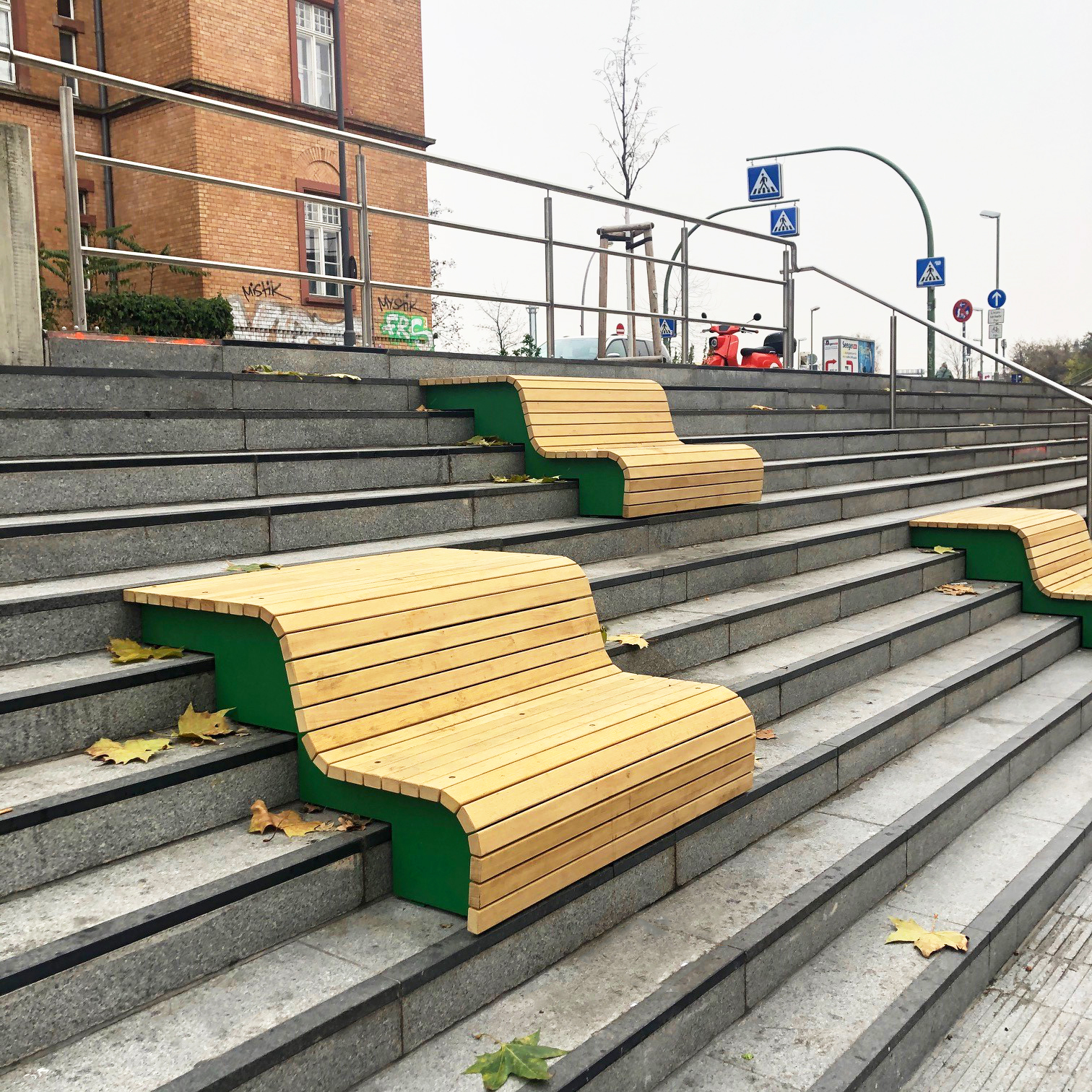 Oh hello Berlin!
Berlin-Südkreuz station is one of 16 future stations nationwide (Germany) at which DB is testing new concepts and services.*
In addition to the redesign of the station forecourt in Cottbus, Berlin-Südkreuz station was also the scene of improvements in 2020.
The aim was to create a pleasant place for travellers and residents alike to linger. "We succeeded," said a Deutsche Bahn management. "The travellers like to use the furniture."
The planning came about in collaboration with the Stationova agency.
A triangular seating island, a large flowerbed whose lawn is enclosed by high-quality seating furniture, and wavy seating elements that nestle against the steps. Hardwood was deliberately chosen because its feel and look make it more inviting.
All those involved planned and implemented the project with commitment and heart and soul. The result is impressive: The furniture enhances the forecourt and makes the station even more attractive for travellers.
*http://www.bahnhof.de/zukunftsbahnhof
project Cottbus central station