Metal
---
WE USE ONLY TOP QUALITY STEEL FOR ALL METAL PARTS
On request we can also use stainless steel or corten steel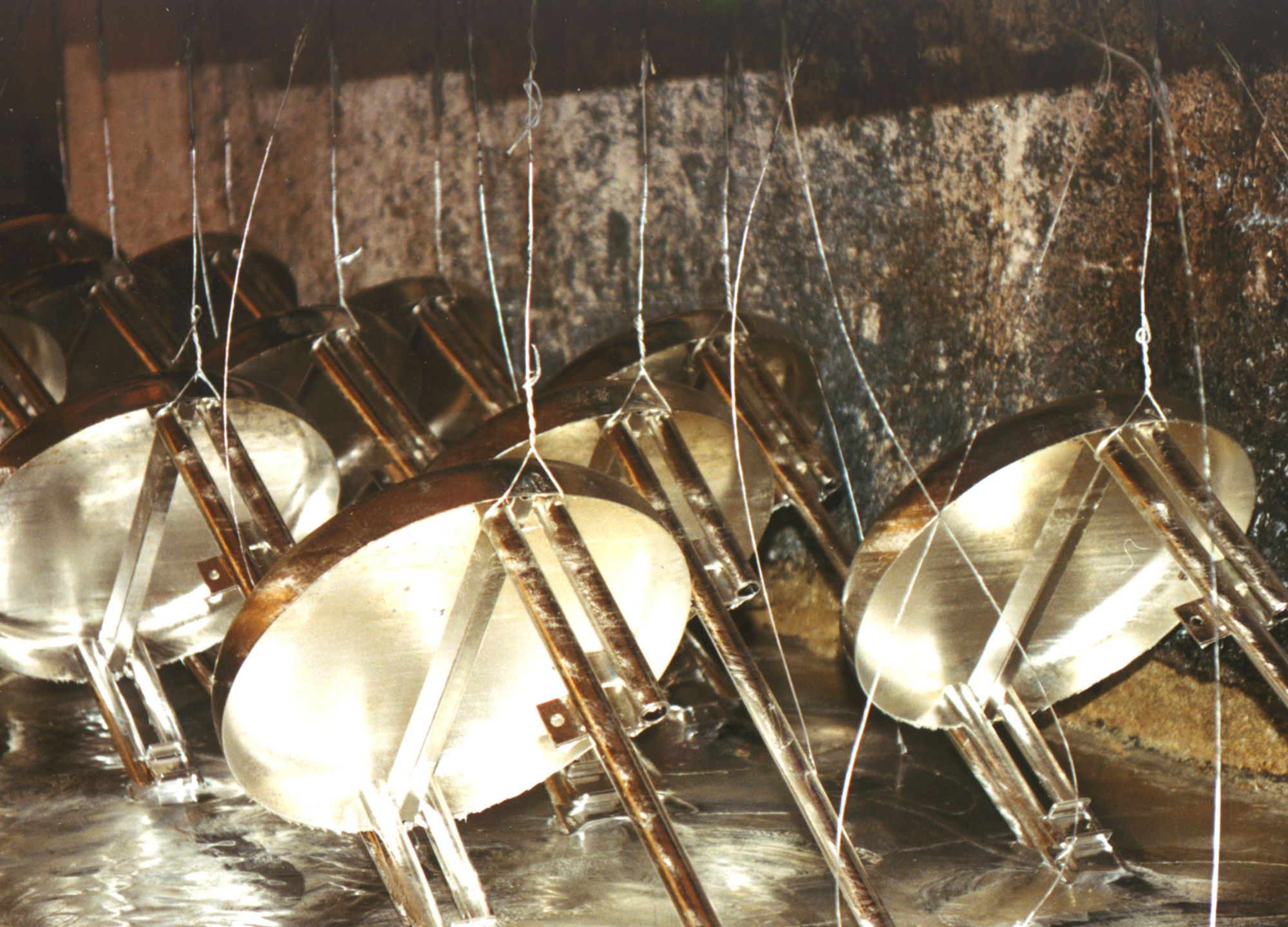 Hot-dip galvanazing
Hot-dip galvanizing as described in the EN ISO1461 standard provides excellent protection against corrosion by creating a layer of zinc that is - on average - 55 micron thick. Following hot-dip galvanizing, the surface structure is not always perfectly smooth but often lightly undulated. This property is typical of hot-dip galvanization and is not a defect. After a short while, all galvanized surfaces acquire a matt grey colouring that is permanent.
Powder coating
Galvanized metal parts can also be provided in powder-coated version, with the layer of applied coating measuring at least 80 micron (500 hours of salty fog testing as per DIN 50021-SS or ISO 9227 UV standards – powder resistance as per the Qualicoat table). The powder-coated metal parts are available in almost all RAL colours (except for pearl or brilliant colours), as well as in the special "Corten effect" colour. If the coloured coating of a product is damaged, immediately treat it with suitable paint to prevent further deterioration.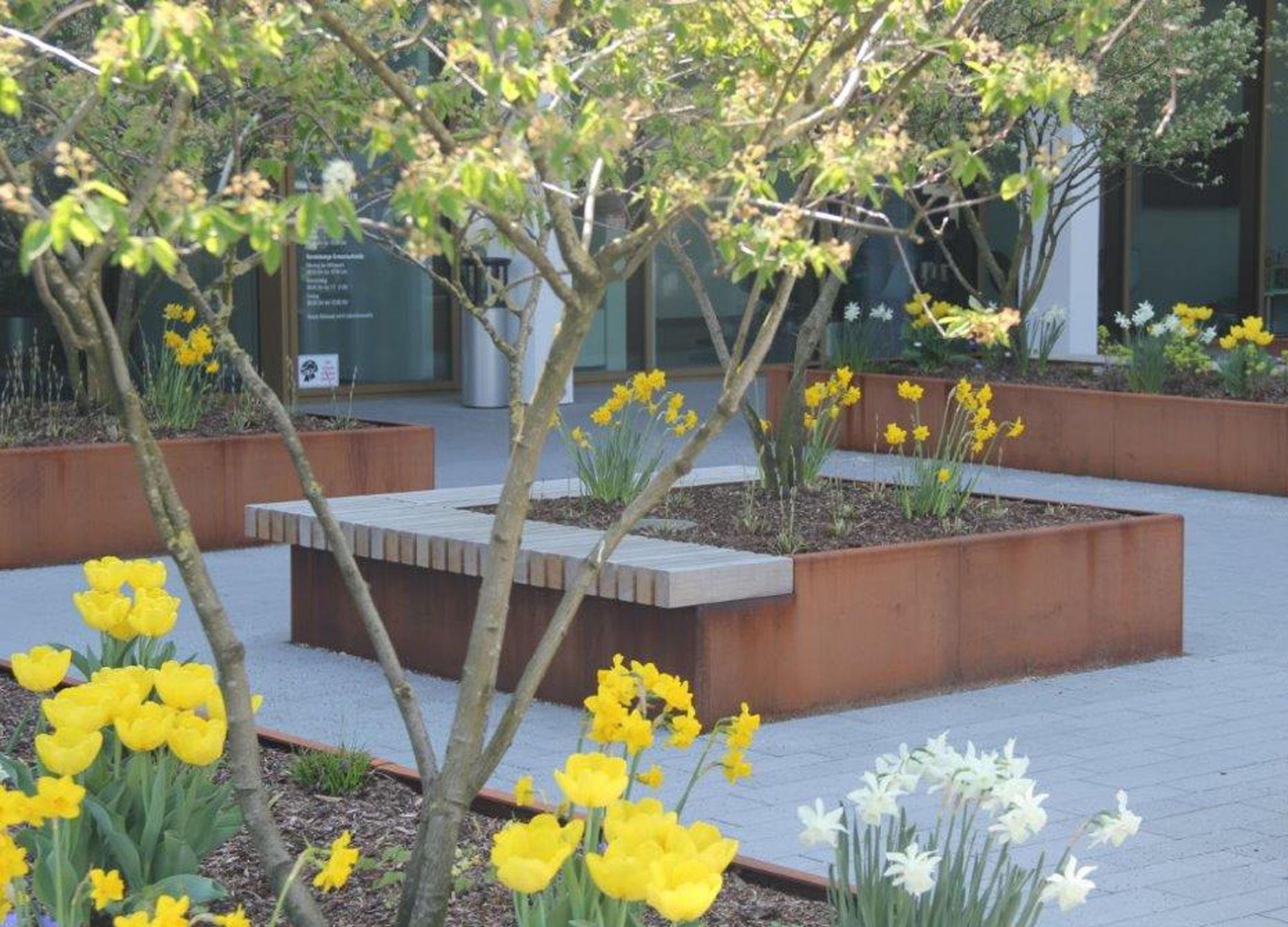 CORTEN STEEL
Characteristics and maturation cycle
To activate the maturation of Corten steel, euroform w does not use any kind of chemical pre-treatment of the metal. Normally, our Corten steel elements are laminated (blue-black colour) and form only a thin rust patina.
Thanks to its typical maturation and oxidation process, Corten steel is considered a "living" material whose tones and colours can vary over time depending on the shape of the object, on the place where it is installed and on the atmospheric conditions it is exposed to.
Reduction of washout
While Corten matures, it is possible that oxides are washed out, leaving residues on the surface where the Corten product is installed. This phenomenon is a normal feature of the product.
To reduce the oxide washout, the steel can be treated with a "RUST-STOP MEDIUM", that the client can buy from us.
N.B.: the average maturation time necessary for Corten steel to stabilize and achieve the "dark brown" colour of the fully oxidised product is about 12-18 months with suitable weathering.
NOTICE: In areas close to the sea, the salty air causes the formation of oxides that generate more varied colours and surfaces compared to those obtained with a standard oxidation process.
The installation of Corten steel products on porous surfaces (e.g.: marble, granite, etc.) should be carefully evaluated. In these cases, euroform w suggests the use of galvanised and powder-coated steel with the special 'Corten effect' colour.